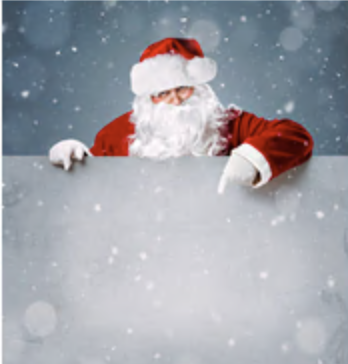 Just when you thought you had a full calendar of the top holiday events in Austin, there's more! Keep on reading and writing a list and check it twice … there's more magic to be found within a few miles from your apartment in Austin.
December 6, 2022
Of all the traditions that our family looks forward to, it's a presentation of the classic Handel's Messiah. Get your tickets now as The Austin Symphony Orchestra presents its Christmas holiday tradition accompanied by Chorus Austin.
December 9 – 25, 2022
For a bolder approach to holiday lighting, the residents of this region of the city take 'holiday lighting' to a new level. In fact, this might be the oddest display of lights you will see during the entire season. The lights mostly occur between Guadalupe and Home St on 37th. Entering 519 W 37th St, Austin, TX 78705 or La Tazza Fresca into your GPS will get you here. The best house though is actually on the corner of 35th Street and Cedar just around the corner at the end of the block. The website notes that the best way to experience the lights is to walk it as the street becomes backed up and many of the coolest things can only be seen by walking – especially the Stuffed Animal Petting Zoo which is a must see.
Lake Travis Lighted Boat Parade
December 3, 2022
Picture the Macy's Day parade … all lit up! Get on over to the Lakeway Resort and Spa to watch the Lake Travis Lighted Boat Parade! It's a floating festival of lights presented by boat owners of Austin for you to enjoy.
If you own a boat and want to participate, it's a competition, too, with categories to compete in: Sailboat, Runabout/Ski boat, Cruiser, Pontoon and Houseboat/Barge. They will also crown a Grand Champion.
A Charlie Brown Christmas
December 3, 2022
Be sure you don't miss this one as the beloved characters take the stage to present "A Charlie Brown Christmas" at the Austin Chamber Music Center. Capture the memories through the music and magic of this Austin tradition. On-demand access will be available starting December 1, 2022, through January 8, 2023. Link Here for Virtual.
December 17, 2022
Come join the festivities at the Stephen F. Austin Royal Sonesta Hotel. Come dressed in your best PJs to enjoy story time with Santa and a special visit with his Elves' and Mrs. Claus. The boast the best hot cocoa in town and offer bottomless mimosas for the adults to enjoy with your gourmet brunch and self-decorated Christmas cookies! Share the love of the holidays and bring an unwrapped gift for their Toys For Tots collection.
A Cool Yule: The Final Fa La La
December 15th – 18th, 2022
"A Cool Yule," the TexARTS holiday tradition, returns for its Final Fa La La! This swingin' cabaret led by returning emcee extraordinaire Jarret Mallon, will warm your heart with the songs of Andy Williams, Elvis, Frank Sinatra, Sugarland, Michael Buble, Peggy Lee and more!
This joyous evening of music features your favorite TexARTS stars from the TexARTS Professional Series. Put a little love in your heart this season, and don't miss the final "A Cool Yule!"
December 15, 2022
As the story goes … Buddy was accidentally transported to the North Pole as a toddler and raised to adulthood among Santa's elves. Unable to shake the feeling that he doesn't fit in, the adult Buddy travels to New York, in full elf uniform, in search of his real father. This holiday season relive this heartwarming holiday classic on a giant screen as every note of John Debney's wonderful score is played live to picture in: Elf in Concert!