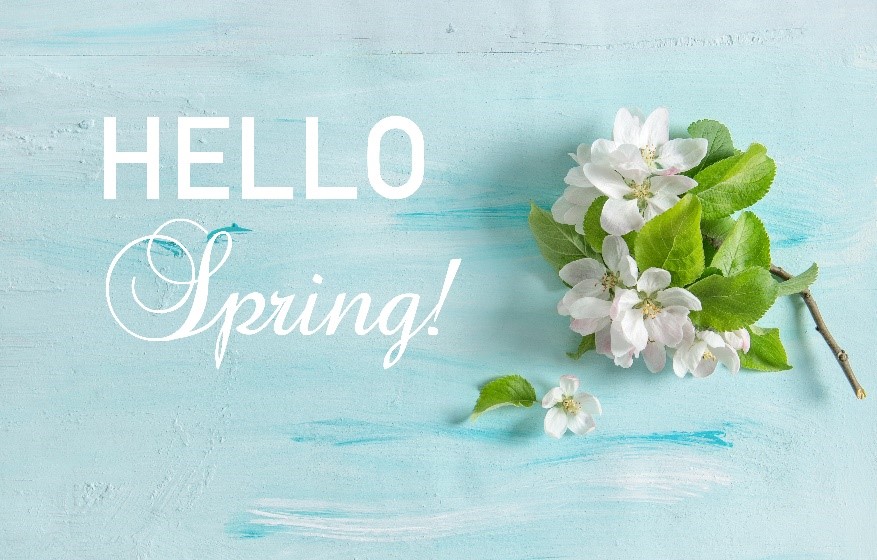 Where does the time go? It seemed like just last week when we shared our ideas on how to enjoy the holidays in Austin, TX! And here we are talking about springtime in Austin.
As we all look forward to getting out of our apartments in Austin, we thought we would jump-start the spring season and share some of our favorite things to do in and around LeMontreaux apartments in Austin, Tx.
Lovin' the Wildflowers, and SO Much More
One of our favorite things to do is to pack up the family and head out to Texas Hill Country to soak in the sun and spectacular wildflower blooms and wellness sessions at the Lady Bird Johnson Wildflower Center.
According to their website, "they use native plants to restore and create sustainable, beautiful landscapes."
We appreciate their year-round conservation efforts and always enjoy reading and participating in their education and outreach programs. Right now, they are requiring a reservation for all events.
Below you will find some highlights of the events that we always enjoy. We hope you do too!
Slow Down and Smell the Roses!
Yoga & Singing Bowls Classes in Austin, TX
Take some time out for yourself this spring and sign up for this series. Offered virtually or in person, the Yoga and Singing Bowls session promise you will 'achieve a deeper state of relaxation and aid in reducing stress and restoring energy flow.'
Parent and Toddler Yoga in the Garden
We love this one, too. As do our kids! Their website notes the description best:
"This playful, lighthearted class delights little ones and adults alike! Families find fun, laughter, and calm practicing yoga poses, and breathing exercises together."
To register for their online or on-site classes, click on the Lady Bird Center website for complete information about dates, times, and pricing.
Edible Native Plants, and Where to Find them in Austin, TX
With all the home cooking we have done from our apartment community in Austin, TX, we are ready to put a little more excitement into our dinner plans. This virtual course about Edible Native Plants has us completely charged up to do so. Here's their overview of this virtual class.
"This class will help you reconnect with the land by learning foraging skills and how to ID native plants that are safe for your plates, such as prickly pear and Texas persimmon. Not only will you be primed to dress your salad and fill your snack bag with local native plants, but learning to forage will make your forays into nature richer as you tune in to the land around you."
Where to Go 'Birding' in Austin, TX
In our continued quest to get out of the house this spring, here's an adventure you won't want to miss. The Lady Bird Wildflower Center also offers a beautiful trek outdoors to identify migratory birds in the region. Here's a profile of what will be a fanastic way to enjoy the great outdoors this spring:
"Join birders from Travis Audubon and horticulturists from the Wildflower Center on a morning walk. Your guides will help identify migratory birds and the native plants they rely on for food and shelter. Bring binoculars to see what feathered friends are passing through. This is an on-site program, so space is limited to eight participants and registration is required. Please read our safety guidelines regarding face coverings, distancing and more."
Be sure to check out the entire class schedule for more ideas on how to enjoy springtime in Austin, TX at the Lady Bird Wildflower Center. Check in again to this Blog brought to you from your staff at LeMontreaux apartments in Austin for addition things to do in and around your own backyard!